So, you have an undergraduate degree – what next?
27 June 2023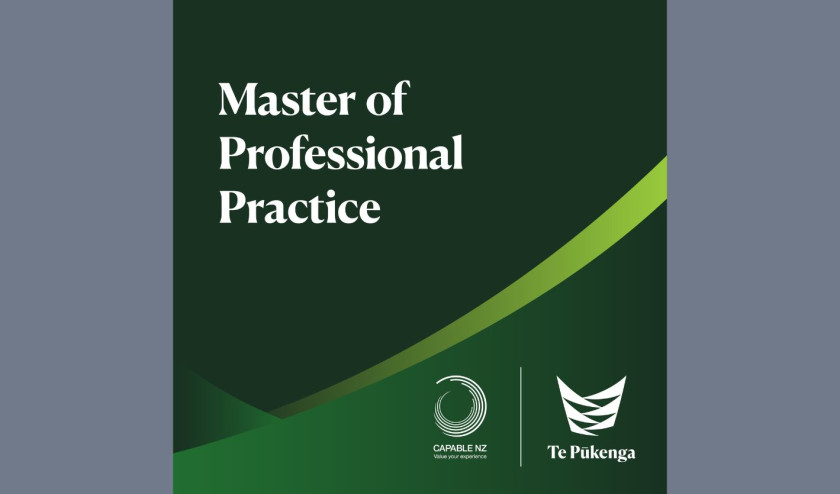 The Master of Professional Practice (MProfPrac) at Capable NZ allows you to build a degree around your world. What skills or knowledge do you need? What would help you to achieve your career or business aspirations? Do you need support in a particular area of your professional practice?
One of the many advantages of the MProfPrac is that it can be applied to almost any field or industry, to fit your specific needs. Capable NZ will help you design and conduct research relating to an area of inquiry significant to you and your work.
The MProfPrac offers you the chance to:
undertake an in-depth, industry-relevant project centred on a challenge or opportunity in your own workplace, profession or community

experience a process that centres you, your career and your chosen goals

use real-life experiences from your professional life as rich learning material

enjoy greater scope, flexibility and application than traditional master's programmes

study at your own pace with the support of expert facilitators and mentors.

Meet Kylie Ellis – MProfPrac graduate and Capable NZ facilitator
Kylie Ellis knows the MProfPrac from all sides, first as a learner and graduate, and now as a Capable NZ facilitator and assessor.
She has a background in business ownership, learning facilitation and assessment, and training and development. She has worked in the fitness industry as a clinician, personal trainer, and massage therapist, and is a Company Director at Body Synergy Ltd and MR EMG.
"I've been at Capable NZ for a decade now, and enjoy working with learners to mentor, guide, and coach them through our learning pathways," she says. "It's highly-rewarding, and I feel privileged to be a part of the learner journey."
Kylie says the MProfPrac allows you to identify a challenge or goal in your work environment, to research and define the issue, and then implement processes to achieve your desired outcomes.
"I enrolled in the MProfPrac because I wanted to increase my confidence in my academic reasoning and thinking abilities as a learning facilitator, and to deepen my understanding of a range of different learner experiences," she says. "It was an empowering and transformational process for me."
Stepping up from Bachelor to Master
Kylie says the MProfPrac is a significant shift from an undergraduate degree because it requires you to develop and define your professional practice identity.
"Deeper inquiry is expected within a master's degree, and what you put in is what you will achieve from a research perspective," she says. "My role, and that of my fellow facilitators, is to support and guide you every step of the way."
Kylie says her MProfPrac has delivered a wealth of career-enhancing benefits.
"As a graduate, the MProfPrac has provided me with additional credibility within my profession, has enhanced my critical thinking, business practice, and facilitation skills, and has given me a new appreciation of research practice," she says. "As a consequence of my research, I've gained expert knowledge within my field of study and had opportunities to work in the postgraduate space and attend conferences to share my findings."
You can achieve continued growth as a professional practitioner with our Master of Professional Practice. This is a project-based qualification that embraces both professional and community areas of practice in just 18 months!

If this sounds like you, or you'd like to find out more, contact us today.