All Blacks great reflects on learnings from his rugby journey through Capable NZ qualification
23 September 2021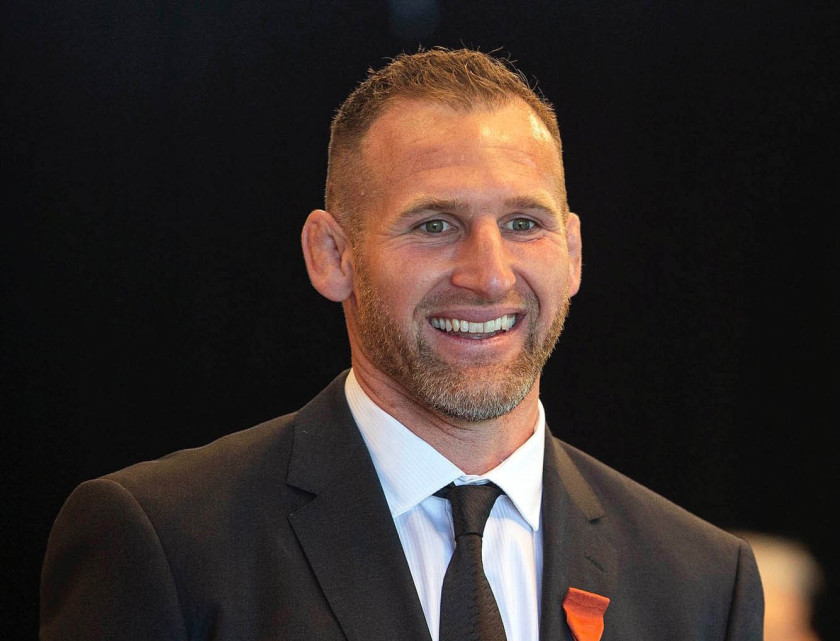 Capable NZ has provided the opportunity for rugby great Kieran Read to reflect on the achievements and learnings from his sporting career, and how he might use these for the next stage of his career.
The former All Blacks captain enrolled in the Bachelor of Applied Management (Sport Management) to reflect on the learnings from his playing career and to develop a portfolio to support his future.
He loved the way the programme helped him recognise "those magical moments" in his career that he hadn't fully comprehended the meaning of at the time.
"Reflecting on and understanding myself and looking at significant moments and times in my life that have shaped me was very cool," he says.
Read first heard about Capable NZ from Fiona Brading of the NZ Rugby Players Association. Fiona herself is undertaking her post grad studies on the recommendation of former All Blacks Sevens Captain, DJ Forbes – a two times graduate with CNZ.
Capable NZ supports learners to gain a qualification based on the learnings from their career and life experiences, without going back to the classroom. Read appreciated the flexibility of learning through CNZ.
"I could undertake this learning at my pace and take responsibility for how I wanted to review certain moments in my life and how I wanted to portray those revelations and experiences."
The programme gave him the opportunity to gain new perspectives around his future and where his interests, skills and experience could take him.
"I am now a lot clearer about the opportunities ahead, have solidified all that I have done and what I want to continue doing."
Read says the Capable NZ qualification has been the perfect achievement to round off his playing career.
"This journey was timely. I was ready to look at myself and my sporting career. I believe I can articulate and reflect more honestly about those moments in my life that shaped me as a person, family member, and leader."
"I have gained a lot more perspective reflecting on the tough moments and the leadership and management learnings from those experiences as well."
Read says he'd definitely recommend Capable NZ to others who are prepared to learn independently and want to better understand in-depth who they are and why and how they do what they do.
"This programme is set up for you to succeed and you will get out of it what you put into it. Be prepared to be challenged and be prepared to grow and learn and learn some more."
He says the qualification is not for those who just want to tick a box.