Adding BIM to the boom
29 July 2020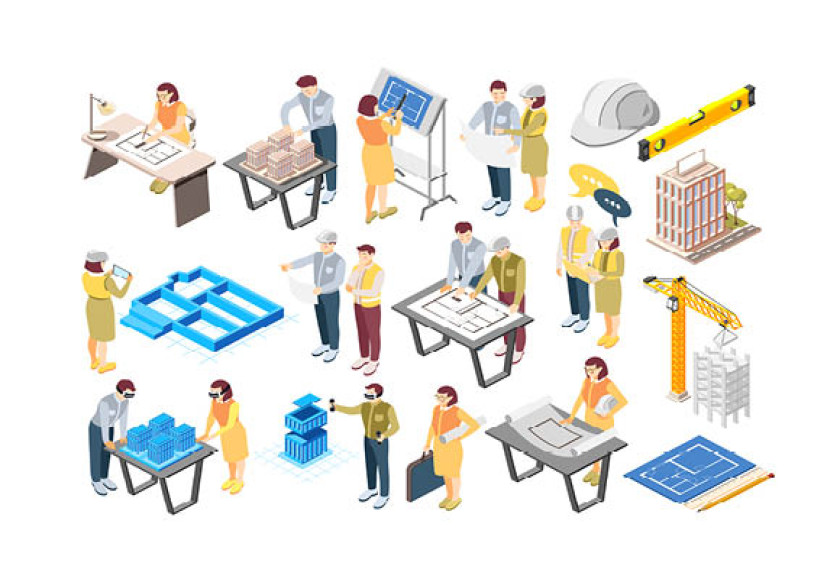 As the construction sector in New Zealand flourishes due to the current building boom, Building Information Modelling (BIM) technologies are improving efficiency and productivity.


What is BIM?
BIM technologies are software or cloud-based programmes that use 3D modelling to manage the development of a construction project, from design right through to delivery and operation. The technologies allow for detailed information management, from specifications, costings, timelines and beyond. These project management tools connect architects, engineers, suppliers and contractors – even local councils – to provide one source of truth, improving communication and transparency, while reducing duplication, miscommunication and confusion.


Benefits of BIM
There are clear advantages to streamlining processes throughout a project's entire lifecycle. Among the most lauded of these is that BIM cuts down on the need to rework when factors change – which, in turn, saves both time and money, and minimises mistakes and errors.
"BIM allows all modelling and information to be in one central place, so that all parties involved in a construction project are on the same page as the project progresses. For example, when variations are made and approved, these can be easily updated and shared immediately through BIM, meaning real-time access to relevant details and a process that keeps everyone informed," says Dr Don Samarasinghe
For practical reasons, and to protect matters of commercial sensitivity and security, construction managers can restrict access to the information contained within BIM systems by setting up private channels with distinct permissions for individual players.
One of the potential challenges of BIM technologies is that they require a significant input of time and energy at the start of a project, to ensure all specifications and variables are uploaded and accounted for within the system. Of course, this early time investment pays off later. By centralising all the information, BIM speeds up the construction process and ensures quality and accuracy is maintained.
"For large projects, or projects in which there is a large number of clients, contractors and suppliers, BIM ensures the whole process runs much more smoothly," says Dr Samarasinghe.


Growing uptake of BIM technologies
A focus on improved efficiency and productivity is ever-important in an environment where construction is booming and there are many projects to be contested and completed.
A recent study has asserted that construction industry tends to have a popular image problem, asserting that there are negative perceptions of low innovation, unsafe working practices, slow delivery and high costs in the sector. They attribute this, at least in part, to a fragmented delivery structure, and suggest that BIM presents a possible solution to this issue. By integrating and coordinating the different project phases and stakeholders, they say, enhances project performance and can give construction organisations a competitive advantage.
Further research has noted that the use of BIM has been mandated or strongly recommended by policy-makers in countries like the United Kingdom (UK), Germany, France and the Netherlands, among others. As such, the development of BIM technologies is now guided by the International Organisation for Standardisation (ISO),which published its first international BIM standards early in 2019.
In New Zealand, the BIM Acceleration Committee is a nationwide alliance of industry and government agencies that work together to encourage the uptake of BIM in the construction sector. It has developed a handbook and a series of resources to assist construction professionals as they adopt – or consider adopting – BIM technologies. It also provides informative case studies from within New Zealand, showcasing construction projects that have successfully used BIM in a local context.
Developing skills in BIM technologies
BIM technologies can be expensive to purchase, and Dr Samarasinghe believes the initial investment costs likely outweigh the potential benefits for many independent contractors or small enterprises.
"However, when these small businesses or contractors are working as part of a large project, they will directly benefit from BIM technologies where these are utilised," he says. "For this reason, many SMEs will find it useful and relevant to learn more about BIM, given that this is a technology that will likely be used more and more widely into the future."
Another recent study describes adopting Building Information Modelling (BIM) as "a radical challenge" for small and medium-sized construction enterprises, and suggests that project-based learning could be the solution.


Capable NZ offers project-based learning, work-based learning and open-ended study plans in Construction Management, which can incorporate learning about technologies such as BIM. Capable NZ also provides professional development training within businesses and organisations on the latest in Construction Management, including BIM. Contact us to find out more.