Not sure if your experience fits?
If you would like to do the course but you are not sure if you have the relevant experience, please contact us. We are happy to talk you through your options.
Course information
Fees
Domestic (approx.) $7,141 (this includes a student levy of $266 per year for access to student services). Please enquire for international fees. Fees may vary, please contact us for more information.
Course length
10 months full-time or 18-20 months part-time
Prior experience
5 - 7 years of professional practice experience
Start dates
1 February 2024
Delivery
Distance learning
Workload
Full-time 20 hours of study per week; part-time 10 hours of study per week
Are you an experienced construction management professional?
This qualification is awarded to learners with recognised knowledge and skills as an experienced practitioner in construction management.
As a graduate, you'll demonstrate an advanced ability in general construction management, and be able to develop construction plans and methodologies, and display critical thinking capabilities and an organised approach to problem solving.
Study for free during 2023!
For domestic students, if this is your first time enrolling in tertiary study (over 60 credits at Level 3 or higher) in New Zealand, you may be eligible to have your first year of study free.
All the details and criteria are on the Fees Free website. There's an eligibility-checker tool where you can enter your National Student Number (NSN) to see if you are entitled to funding.
If you are eligible, we'll organise your fees with the Tertiary Education Commission when you're enrolled to study with us.
You can check your Fees Free eligibility here >
Please note: Fees Free only covers your tuition fees. You would still need to pay for things like accommodation, living costs and placement transport costs.
The Capable NZ difference
The Capable NZ process centres you and your own career – you'll reflect on where you've come from, where you are now, and where you want to go.
You will:
identify early experiences and influences that have shaped you, and how these relate to your working life
analyse your work and life experiences and skills, and evaluate your strengths and capabilities
identify, access and research relevant practice theories, models, tools, frameworks, and reflect on how these might inform and influence your work
complete in-depth case studies that critically explore and analyse key learning experiences from your work or community life, and align these with academic research
undertake learning to fill any gaps in your knowledge or experience.
One key point of difference with Capable NZ study is that you complete in-depth case studies to critically analyse learning experiences from your career or community life and consider how these meet the requirements of your chosen qualification.
Multi-year enrolments from 2023
From 1 January 2023, Otago Polytechnic joins Te Pūkenga, a new national network of vocational and applied education in Aotearoa New Zealand. You will learn in the same way, in the same place, and with the same people. The great news is that this enables us to share skills and knowledge across a network of passionate education providers, to better help you succeed. All learners who start multi-year programmes of study prior to this change, continuing into 2023 and beyond, will graduate with a dual-institution qualification, representing both Otago Polytechnic and Te Pūkenga.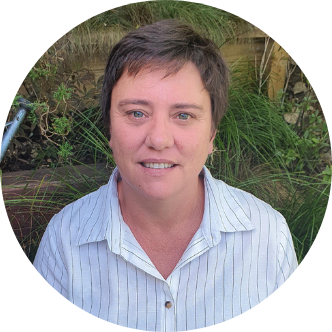 Yolanda Havenga
New Zealand Diploma in Construction (Construction Management)
"The qualification helps you put the knowledge you thought you had from your experience into the right perspective."