Peter Apulu - Master of Professional Practice
13 April 2023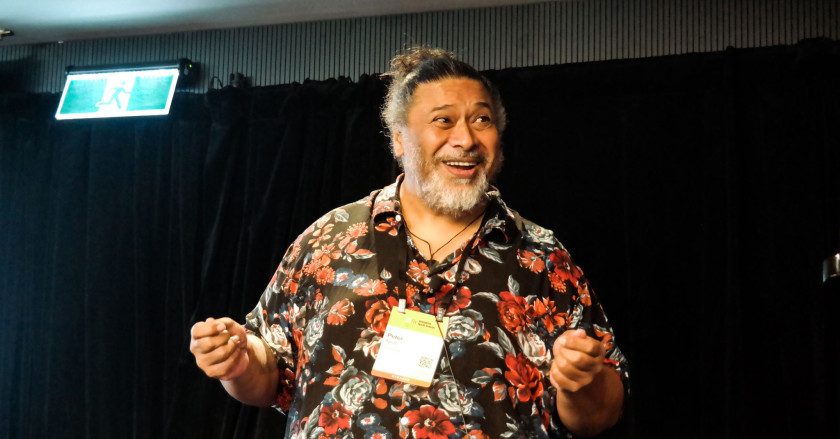 Peter Apulu recently completed his second Capable NZ qualification, a Master of Professional Practice (MPP), and is already planning on starting his third – a Doctorate.
"Capable NZ was recommended to me by a colleague of mine in 2018, and I completed my Bachelor of Social Services in 2020," he says. "I enjoyed Capable NZ's approach to flexibility and self-directed learning, and the support and guidance provided by a dedicated facilitator."
The MPP appealed to Peter because it offered the opportunity to engage in a postgraduate degree tailored towards his chosen profession as a career practitioner.
Channelling years of experience
Decades before his study at Capable NZ, Peter had tried returning to the traditional model of tertiary education, but it didn't fit with his professional journey and lifestyle at the time.
"I had extensive experience in corporate Auckland for over 15 years before pivoting into purposeful roles serving the Pacific community and surrounding South Auckland areas for a further 15 years – hence my desire to complete a degree that supported and reflected my own career pathway."
Peter says the MPP provided him with an opportunity to explore and investigate career development practices in the Pasifika communities he serves.
The benefits of the Capable NZ process
Peter says his work has benefitted from critical reflection and application through research – a process of sharpening and exploring.
"One of my key learnings was grasping the concept of research as a discipline and the important role that it plays in terms of providing rigour and support to one's projects and professional aspirations."
Peter researched young Pacific leaders and their career choices, which supported him to establish a social enterprise focussing on career development – BrownTale.
"I wanted to understand the profile of my customer and explore Pacific Youth in South Auckland and what shapes their entry into career pathways. Capable NZ's work-based learning model allowed me to substantiate the core purpose of BrownTale and its vision of Pacific prosperity."
Career acceleration
Peter says his Capable NZ learning has resulted in a whirlwind of professional and personal accomplishments – including his appointment as the new Pacific Facilitator for Capable NZ.
"The Master of Professional Practice is the gift that keeps on giving – the joy of becoming a lifelong learner," Peter says. "Since completing my MPP, I have presented my findings to my peers, career associations nationally and conferences with a global reach. The biggest gift is the professional recognition that allows me to champion and amplify the voice of the Pacific community."
Peter highly recommends Capable NZ to those who are working and want to complete a degree that supports their professional work.
"When you solidify your purpose and intent, it becomes your anchor to participate in a transformational shift through learning. You will excel in your profession and doors will be open to future opportunities that will accelerate your career."
Are you an experienced practitioner in your sector? The Master of Professional Practice allows you to use real-life experiences from your professional life as rich learning material. This qualification is perfect for advancing your professional career, and can be applied to virtually any discipline or sector. Contact us today to get started.