Kilisimasi Lutui - Bachelor of Social Services
30 October 2023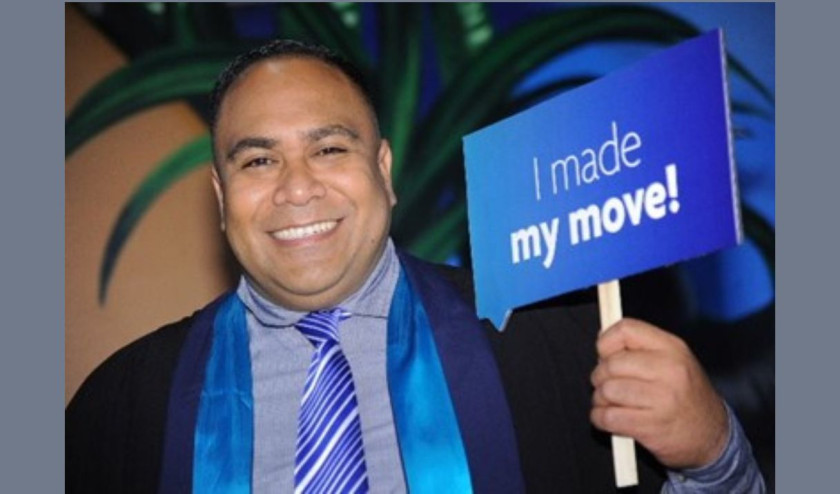 Kilisimasi Lutui has enjoyed a varied career, including working in the public sector in Tonga, as a rugby coach in Japan and as a support worker in New Zealand.
In his current role at Auckland's Spectrum Care and Spectrum Foundation, Kilisimasi supports people in the community who have intellectual disabilities.
"This is where my heart lies – I love working with people," he says. "I have been in various roles with various companies and workplaces. But my heart leads me to work collaboratively with whānau in the community."
Endorsing his experience
Kilisimasi sought to gain recognition for his skills and experience in the sector, and the knowledge and perspectives accumulated throughout his life.
"I searched for an online educational programme that would allow me to gain a qualification to enhance my experiences and my world views from a Pasifika perspective, and this is how I found out about Capable NZ."
He chose to enrol in his Bachelor of Social Services at Capable NZ because of the flexibility to complete his studies on his own schedule, and the ability to complete his qualification in just 10 months.
"I work full-time, and I am a parent full-time. I found this programme allowed me to spend time with my family and meet my full-time work commitments while studying."
Valuable self-reflection
Kailisimasu says his Capable NZ studies encouraged and allowed him to get out of his comfort zone and think outside of the box.
"I discovered that I am a people person, and I identified that my passion is to make a difference to the life of whānau, famili and people in the community," he says. "I do this through applying my values of loto-to (humility), 'ofa (aroha or love), fetokoni'aki (sharing responsibility) and faka'apa'apa (respect), whilst utilising my skills and tools of engagement to engage with diverse families in the community."
He also found that the most important part of his practice is to work alongside famili and whānau with understanding, without being judgemental.
"What is the most important thing in the world? It is people, it is people, it is people. He aha mea nui o te ao? He tangata, He tangata, He tangata."
Personal and professional growth
Capable NZ's work-based learning model fit perfectly with Kilisimasi's work life, benefitting both him and his employer.
"This is because I was able to reflect on and point out my strengths and areas for improvement, what I have experienced in the workplace that has been working well and what can I do differently next time."
Kilisimasi says he learnt about frameworks and models of practice that support the way he views the world, and how to utilise these when engaging with people with intellectual disabilities in the community.
"I would highly recommend this programme and the learning opportunities provided by Capable NZ," he says. "My message to learners who are keen to pursue a qualification like me is that if I can do it, you can do it, too."
Now that he has a bachelor's degree, Kilisimasi is keen on completing a master's in social work, while focusing on pursuing leadership roles in his workplace.

Are you an experienced social services professional? Validate and extend your knowledge and skills in your chosen specialty with the Bachelor of Social Services, and you'll be well-placed to advance your professional career. Contact us today to get started.