Jose Antonio (Joey) Moreno - Bachelor of Engineering Technology – Civil
31 October 2023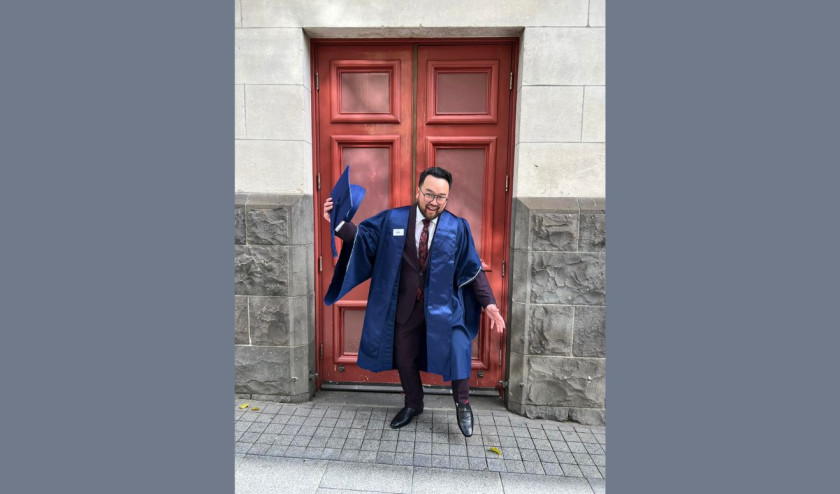 When Jose Antonio (Joey) Moreno chose Capable NZ for growing his career and knowledge, he was able to complete his degree while juggling full-time work and the arrival of his newborn baby.
Joey had a contact who had studied with Capable NZ previously, and after checking in with him, decided to enrol in our Bachelor of Engineering Technology – Civil in 2023.
"I had gained my New Zealand Diploma in Engineering (Civil) in 2014," he explains. "After that, I worked as a scaffolder and civil labourer before working as an Engineering Technician, Civil Engineer and Civil Designer."
Supported growth
Now a Senior Civil Engineer with Wellington's Robert Bird Group, Joey says he had a great experience at Capable NZ.
"I was able to be a full-time worker while being a new parent because the course was flexible and there was no pressure at all," he says. "I was able to meet all my responsibilities and maintain my full-time work while studying at my own pace."
One of the highlights for Joey was working closely with his dedicated facilitator.
"Dr Hymie Abd-Latif was very helpful, and his advice was key to my achievement. Capable NZ facilitators will guide you all the way – even after you finish your degree."
He found the Capable NZ learning model was also very helpful, allowing him to apply his new skills to his current work.
"My learning helped me to articulate subjects in a better way, developing my communication and analytical skills," he notes.
Looking ahead
As a result of his Capable NZ experience, Joey is now eager to gain further qualifications. He is looking at other undergraduate degrees in science and masters' degrees related to engineering or professional practice.
"In terms of work aspirations, I aspire to be a competent and highly technical engineer and to be able to help the juniors achieve their potential," he says. "I'm hopeful that I will be a technical director one day, but for now, I will keep on working to be knowledgeable in my field of practice."
Joey recommends Capable NZ to other professionals who would like to achieve further qualifications while maintaining a work-life balance.
"If I could pursue a qualification while maintaining full-time work and parenthood, you can do it too," he says. "You might also think that your age might be a limiting factor – but if you believe in yourself and persevere, all the hard work will pay off."
Are you an experienced engineer technician? Validate and extend your knowledge and skills in your area of engineering expertise with our Bachelor of Engineering Technology, and you'll be well-placed to advance your professional career. Contact us today to get started.