Recognition of prior learning a profoundly moving experience for Bachelor of Applied Management graduate
9 July 2020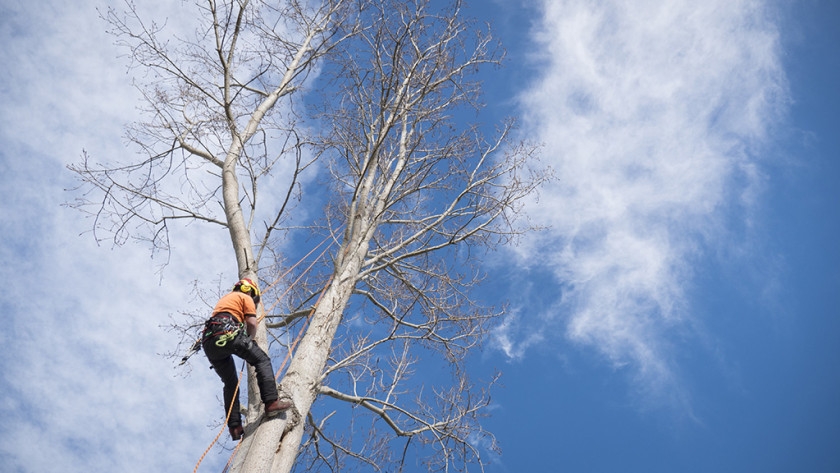 Mark Way
Bachelor of Applied Management
Mark Way has a clear message for anyone considering Capable NZ study.
"I absolutely recommend this process to others because it is such a unique way of achieving such a high-level qualification."
The Invercargill Arborist Services Manager gained his Bachelor of Applied Management through Capable NZ after first hearing about it at a training course in Wellington.
Learning, the Capable NZ way
Like so many other Capable NZ learners, Mark was drawn to the idea that he could continue to work as usual while studying at the same time.
"I was very lucky to have the support of my employer who made this part of my professional development programme, for which I was incredibly grateful," he says.
Mark "loved the whole experience" of study, and describes the recognition of prior learning aspect – in which credit is given for a person's life and work experiences – as a profoundly moving experience.
"Being asked to share significant life moments and experiences – good and bad – was therapeutic and humbling," he recalls. "The process really cemented for me that I do know a tremendous amount about life and work and people. The experience of delivering my presentation to the panel was so powerful – and when the emotion was so great and the tissues had to come out, that was seen as a positive rather than a negative."
Workplace advantages
Because Mark was able to continue working as normal, he could apply his learnings to his job in real time.
"Throughout the process, I also reminded myself of past learnings, and there were opportunities to re-apply some of those in the moment as well," he says.
"At age 53, I never thought I would have the opportunity to gain a degree other than doing the traditional years of full-time study," says Mark, who completed his degree in 18 months. "I have found that explaining in detail the various concepts, theories and practices that I know has helped me incorporate them into my daily practice more cohesively."
Personal transformation
Mark's studies have led to personal advantages, too.
"I now have a sense of confidence that I always thought it would be nice to have but never thought possible," he says.
"Graduation Day is arranged to make you feel so special and is an experience in itself – and then it is the most amazing feeling of satisfaction when your degree is framed and hanging on the wall."
Mark enjoyed his learning journey so much that he is now considering undertaking a Master of Professional Practice with Capable NZ.
- Mark works as an Arborist Services Manager