Health manager upskills with Capable qualification
25 March 2022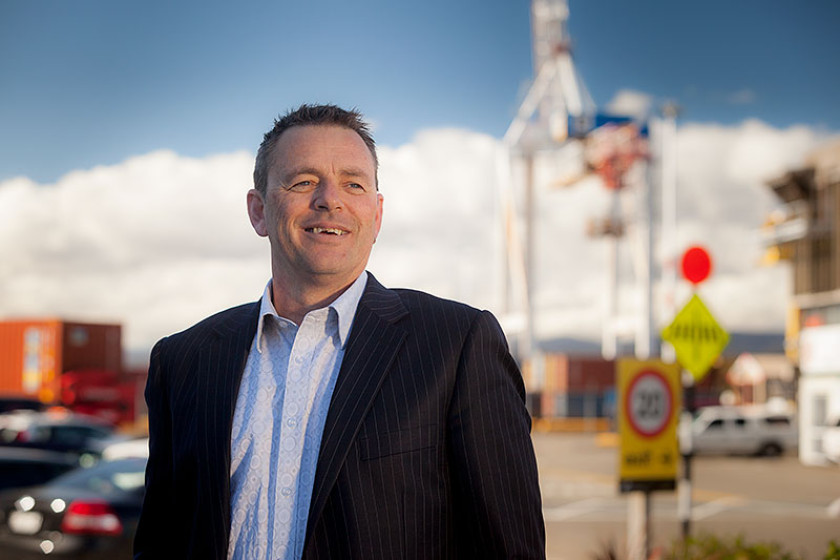 Auckland District Health Board General Manager, Steve Harris, says his journey with Capable NZ was one of deep insight, reflection, and learning.
Steve completed the Graduate Diploma in Professional Practice – Occupational Health and Safety - with Capable in 2021.
He first heard about the programme from a respected health and safety professional. He liked that it recognised current knowledge and was less formulaic than other programmes on offer.
"Capable's programme recognised what I already knew, forced me to reflect on why that was valid while also identifying the gaps and future learning while still allowing me to prioritise culture over compliance with the latter being the biggest focus for health and safety in NZ," says Steve.
Steve said the flexibility Capable offered turned out to be a game-changer for his learning journey. The programme recognised the busy world we live in, he says.
He also loved having a facilitator working with him throughout the journey.
Steve had more than 20 years of experience in senior roles, mostly in high-risk industries, prior to beginning his Capable programme. He has previously completed an engineering qualification and most of an MBA.
"But study has never been something I enjoyed that much and I focussed on doing enough to get what I needed from the learning experience rather than maximising the opportunity and actually enjoying the process as I did with Capable," says Steve.
Steve says he has always engaged in reflective practice but with Capable this was deeper and more meaningful. This allowed him to challenge and change his own mental models, which made the new learning even more useful.
"I describe my time with Capable as one of deep insight, reflection, and learning. Much of this was about myself as well as building new knowledge."
"The process, methods, and mentoring proved to me old dogs can be taught new tricks."
Steve says he was pretty clear about where he wanted to focus his study and the nature of his dissertation.
"It goes without saying that the new learning and insights I got from my learning journey benefit me, my colleagues, and my workplace most days."
"We take away tools and techniques from these sorts of learning journeys that are used in small ways every day and there are also bigger insights and tools we apply to current and future workplaces."
Through the Capable process, he developed a practice guide for culture building and sustenance. He plans to share that guide with practitioners and key stakeholders so other workplaces can benefit from his work too.
Steve says those considering a Capable qualification should be aware of a few things.
"You need to be okay with independent learning and not need to be spoon-fed and you need to be able to organise yourself to get the work done or reach out for help."
"If you are okay with that then Capable are great as are the support resources including writing and researching skills through Otago Polytechnic."
Steve has a message for those keen to follow in his footsteps and complete a qualification.
"Get into it. Most of us have lots of skills that aren't recognised and we can also benefit from adding new knowledge along with time for reflection that the busy work of work doesn't allow often."
Steve now intends to spend a bit of time building cultural competency which is an important part of being a New Zealander, but was mostly ignored by the education system and commercial world in his development years.
"After that, I am considering a Master of Professional Practice and Capable will be at the top of the list of organisations I talk to."