From mechanics to a multi-million-dollar business case thanks to a Bachelor of Applied Management
13 May 2021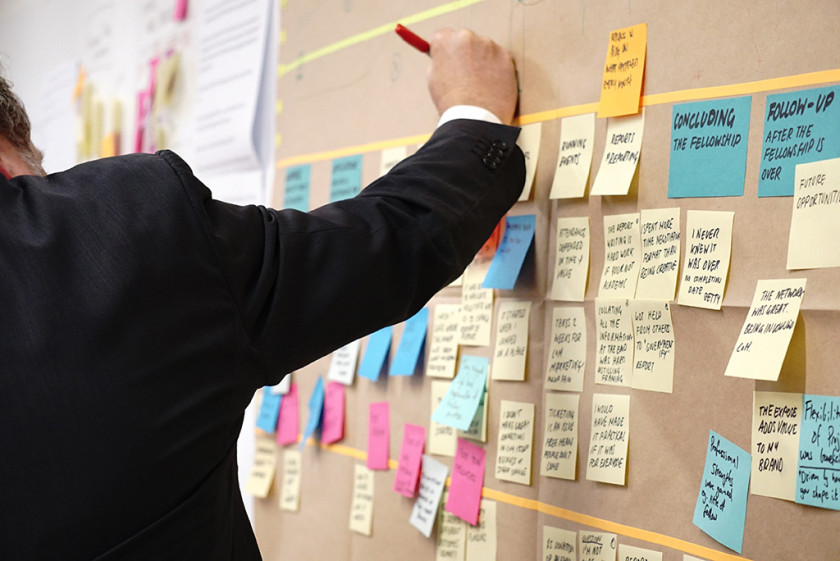 Sean Bridge
Bachelor of Applied Management
When Sean Bridge decided it was time to move on from his career as a qualified mechanic, he knew he would need to upskill.
Sean successfully secured a corporate role at ACC, and after a few years a colleague suggested he consider studying at Capable NZ.
Why Capable NZ?
While Sean had heard of Otago Polytechnic before, he was unfamiliar with Capable NZ and its independent learning process. But the more he learned about it, the more it felt right.
"I had a fair amount of doubt when it came to studying, it had been a long time since I had been at school. However, I was drawn to the shorter timeframe for gaining a degree through Capable NZ compared to traditional study, and the fact that I would have a dedicated facilitator to guide me through the process."
Another big plus for Sean was Capable NZ's work-based learning model (WBL), which meant he could continue working full-time while studying and apply his study to his job.
"Learning at Capable NZ is not all about theoretical concepts – it's applied to your workplace and the real world, and that's really appealing."
Applying his learning at work
With the support of his manager at ACC, Sean set about his studies.
"For me, it was about beginning my academic career and proving to myself that I could do it," he says. "I discovered that learning drives me. I set a goal to pass with excellence – and I passed with distinction."
Now Sean runs two national injury prevention programmes for ACC: one looking at perioperative harm, and the other pressure injuries.
He cites a professional highlight since gaining his degree as developing a multi-million-dollar business case for funding to deliver one of these national programmes.
"I delivered the pitch myself, and it was approved on the spot. That was a great career milestone."
Professional outcomes
Sean's manager, Dr Nick Kendall, recalls when Sean started in his team at ACC, he stood out for his enquiring mind and willingness to learn.
"We chose him for his potential, but he clearly needed development," he says.
"Sean has not disappointed in this regard. Rather, he has exceeded expectations."
Dr Kendall says Sean's ability to understand the ways in which research evidence can translate into practice, and his willingness to check data integrity and question assumptions, are just some of the ways he has grown.
"The work that we do in preventing harm to patients is challenging and complex," he notes.
"It is the application of Sean's new academic skills to these highly practical and human aspects of his work that makes him so valuable."
Sean says: "It is great to have a degree behind me and as I move through my career I have no doubt it will enable a better pathway."
"I have no hesitation in recommending this course to people who are interested in learning in a fast-paced, collaborative environment."