Professional footballer hones his leadership and management skills with the Bachelor of Applied Management
24 November 2020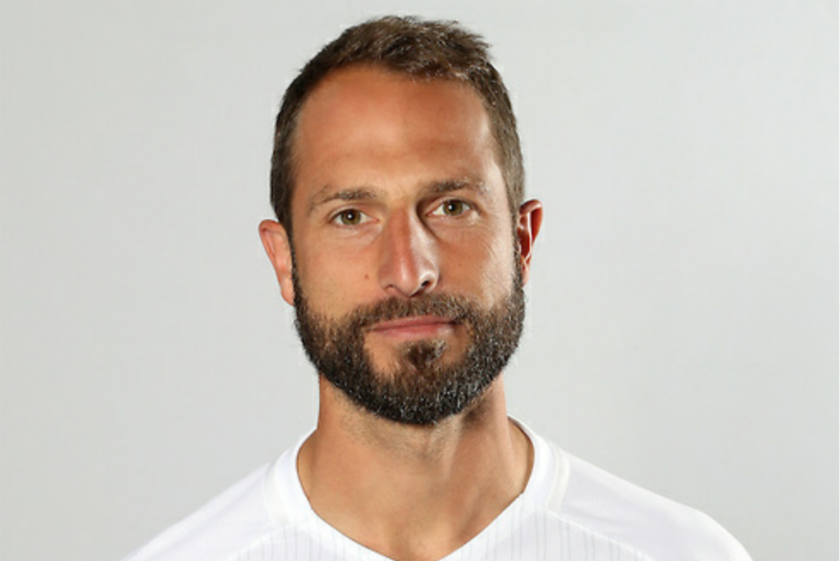 Andrew Durante is a professional footballer with Western Football FC.

Durante first heard about Capable NZ's Bachelor of Applied Management programme from his Player Development Manager, while playing for the Wellington Phoenix.

"I found out there were a couple of athletes from other codes that I knew had just enrolled into the course. We spoke at length about the course and it became clear it would suit me and fit in with my current commitments as a professional footballer," he says.
Undertaking this course while being a full-time professional sportsman, allowed Durante to take his learnings and apply them to real life situations as they arose in the team environment.


Why did you choose to study at Capable NZ?
"I chose Capable NZ because of the flexibility of study that they offer. Being a professional athlete, my schedule was constantly changing. Capable NZ was the perfect fit for me as I didn't need to attend daily classes. I could do my work online and whilst on the road," he says.

Having a dedicated facilitator throughout was another big reason for Durante to study at Capable NZ. He enjoyed having someone constantly available to answer all his questions and keep him accountable, without going back to the classroom.


What was your study/work background prior to studying at Capable NZ?
"I had finished my High School Certificate in Australia and started a TAFE course in carpentry straight out of school. Once I became a professional footballer I put that to one side and focussed on my football. It wasn't until later in my career I started exploring my study options and where I wanted to go post football," said Durante.


Please describe your Capable NZ study experience – and what were your highlights, standout experiences or key learnings during your time with us?
"Amazing" is the word Durante uses to describes his experience of studying with Capable NZ. Having been away from the learning environment, Durante was hesitant about studying initially. However, having a facilitator to help guide him at all stages was a key factor that kept him going.

"I enjoyed learning about myself and my management and leadership style - how I handled certain situations and some instances where I could have handled them differently. I had never thought about my leadership style or why I behaved in certain ways until I began this course," says Durante.

"Upon completing this course, I was able to clearly define my leadership style. I also learnt that there are many characteristics that professional athletes have that can be applied in the business world," he adds.


How did Capable NZ's work-based learning model benefit you and your workplace?
"I was the captain of the Phoenix at the time and had a really big leadership role at the football club. The course made me reflect on my leadership skills and made me aware of why I behaved in certain ways. I found I handled some situations really well and also there were situations I could have improved on. Before the course, I would never really reflect on a situation or why I handled things a certain way," said Durante.


In what ways have you grown professionally and/or personally as a result of your Capable NZ studies?
Durante reckons Capable NZ has helped him become aware of his leadership and management style.
"I'm more aware of my actions and the impact they can have on others. I've learnt to reflect more on situations and I'm always seeking ways I can keep improving myself," says Durante.


Would you recommend Capable NZ to others?
"Yes definitely. I think the course is perfect for anyone who wants to improve themselves. Whether you are already a leader or manager in your workplace or have ambitions to be one, this course is a great fit," says Durante.

Durante adds that the course is an eye-opener as it leads people to reflect on their leadership style and understand why one behaves in certain way. It also helps people become aware of the skills they already have and improve on them.


What's your message to the learners who are keen to pursue a qualification like you?
"Don't hesitate. Just go for it. Enrol in it and you won't regret doing the course." "It was honestly one of the best experiences I've had. The learnings I took away from it will stay with me forever. It definitely made me a better person."


What are your future study and/or work aspirations?
2021 will be Durante's last year of playing professional football. After that, he plans to enter an operations role.

"I'm preparing to move into a Football Operations role at my current club, Western United FC. I want to use my leadership skills and help guide the next generation of footballers coming through the football club. I'm also considering doing my Master's in Applied Management," he says.