IT Innovation in Winemaking
19 March 2021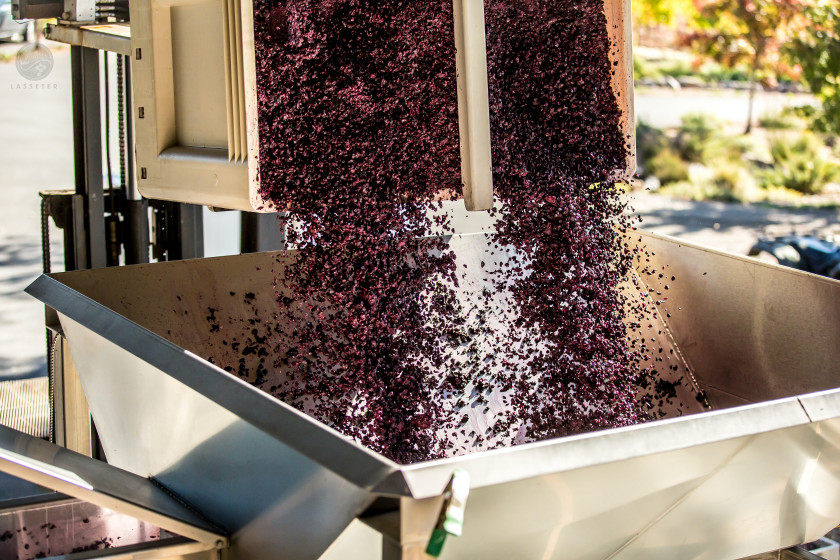 You can't make a modern wine and be competitive without tech – we talk to Capable NZ IT facilitator, Dr Henk Roodt, to learn more about this growth sector.
Even before planting the grapes, a huge amount of information is needed about prospective sites for wine vineyards – including soil quality, rainfall, irrigation potential, sun hours and likelihood of frost. Growers require a deep understanding of the local climate and land before planting their grapes, and technology can provide it.
"In France, which is a leader in wine production, the most important thing is where the grapes are grown," says Dr Roodt. "Once you plant the vineyard, the ideal situation is one where you can let the local conditions do their work, so you have to intervene as little as possible."
Once the grapes are harvested and grape juice is extracted, the fermentation process begins. Specific yeasts turn the sugars in the juice into alcohol.
Often in a vineyard, there are wild yeasts living with the grapes, but these can be inefficient.
"Nowadays, yeasts are cultivated specifically using modern genetics and selection and the right fit for the cultivar and local climate can be chosen," says Dr Roodt. "This technology has also allowed winemakers to produce many more styles of wine from a single variety of grape."
Dr Roodt says there is a huge amount of research into yeasts, particularly in Australia.
"It's incredible because the yeast can change the flavour profile of the wine. Wine reflects the region in which it is grown, but you can optimise flavours by tinkering with the yeasts and adapting how you age, process and bottle the wine. It really is a fascinating area of technology."
Here in New Zealand, a Dunedin company called Winely is providing tech solutions for local winemakers to help them make even better wines.
Winely has developed an automated system for gathering real-time wine fermentation data, tracking the process and reducing the need for manual sampling and testing throughout. The cloud-based technology is said to save winemakers six to ten hours a day for every 50 fermentation tanks they have.
Wine consumers are well-served by technology, as well. Wine lovers can now download convenient apps on their phones or tablets to evaluate wines, keep records of the wines they drink, and track their preferences. These have also created thriving online communities of like-minded wine appreciators.
"Since the implementation of lockdowns and travel restrictions due to Covid-19, the wine industry has seen an upswing in business and there has been a greater interest in reading and learning about wine," says Dr Roodt. "It's travelling by wine. You can 'tour' different regions of the world and connect with wine drinkers all over the world and it can be a lovely, social, communal activity."
The most popular wine apps have millions of users globally. Users can scan a bottle of wine to see ratings, reviews, information about flavour profiles and retail prices.
"In the supermarkets and bottle stores, there is so much choice – it can be a bewildering array of options," notes Dr Roodt, "and price isn't necessarily indicative of quality or reflective of your own tastes and preferences."
Dr Roodt says an IT qualification can open doors to working in the wine industry.
"There are many opportunities for tech professionals at all stages of the winemaking process – growing, making, selling, tasting, reviewing, and promoting. It's a fascinating field."
Capable NZ offers project-based learning, work-based learning and open-ended study plans in IT at undergraduate and postgraduate levels. Capable NZ also provides professional development training within businesses and organisations on the latest in scientific innovations and practices. Contact Capable NZ to learn more.