Construction Project Management
7 October 2020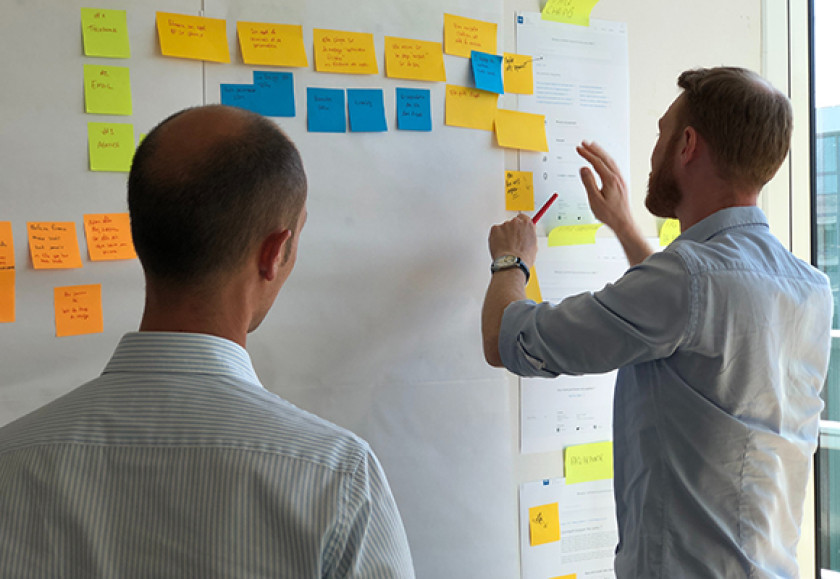 Every construction project has three delivery objectives – to be completed on time, within budget, and at high quality in accordance with local regulations and standards. The role of the project manager is to ensure all of these key goals are met.
Before a project begins, the head contractor creates a project plan which outlines a detailed timeline and sequence of construction activities. This is called the 'base programme'.
However, Capable NZ facilitator in Construction, Dr Don Samarasinghe, says things won't always go to plan.
"Inevitably, when construction starts, unforeseen issues arise. Perhaps the weather is stormy, or there is an earthquake. Recently, the Covid-19 lockdown caused significant delays to the New Zealand construction industry. When situations like this occur, the base programme will need to be adjusted accordingly."
Excellent project management often requires quick decision-making, experience and an ability to adapt depending on any given situation.


Role of Project Managers
Project managers will organise tasks into two categories - critical and non-critical. Critical activities are those that need to be completed before other activities can begin. For example, column construction is essential because the cladding cannot be completed until it is done. Such critical activities must be prioritised to ensure the overall project timeline is met.
"Non-critical activities can be done at almost any time, and therefore, they can be moved around easily," says Dr Samarasinghe. "If rainy weather puts off one element of the plan, another non-critical activity can be completed instead to ensure that day's labour isn't wasted."
Resource allocation – labour, materials, equipment – is also extremely important. A good project manager can identify a sequence of both critical and non-critical activities and allocate the appropriate resources to these to ensure a construction site can keep going even when there is disruption to the base programme.
"Project managers can cut down on time overruns and ensure critical tasks are completed by accelerating parts of the construction programme," Dr Samarasinghe notes. "Often this is done by allocating more labour to specific tasks, perhaps implementing rotating shifts."
He says, in many ways, project management is a balancing act.
"Sometimes, compromise may be required depending on a client's needs. For example, a client may be happier to compromise on the deadline as long as the project is finished on budget – or vice versa."
Project Management Tools
There are many digital tools available to help project managers do their jobs. Microsoft Project is a programme that allows the user to outline all the tasks required to complete a project, prioritise them, draft a project timeline, and allocate resources to the plan. Primavera is another platform, which is widely used in the Middle East. It can store all project data and make predictions about the completion time, final costs and so on.
"Systems like these are immensely helpful as project managers can make variations to the project plan and project the resulting outcomes on cost, time and resource management," says Dr Samarasinghe. "The plans can also be easily and quickly shared with project stakeholders in a clear and informative format. They also help head contractors to forecast cashflow and make effective and timely progress payments."
The tools are also very helpful for 'resource levelling', the term for re-allocating resources from one task to another. These tools enable project managers to understand the overall picture of resource allocation, helping to increase project efficiency.
Efficient project management ensures for a cost-effective build by allowing materials, labour and equipment to be ordered or allocated on time – too early or too late can cost extra.
"Projects are complex and many project managers are overseeing more than one project at a time. These technology solutions provide a clear overview and make it simple to incorporate changes and calculate the effects. Increases in the minimum wage or increased import taxes on materials, for example."
Developing skills for Project Management
Capable NZ's NZ Diploma in Construction Management includes project management as one of its core learning outcomes. Facilitators introduce learners to the latest project management practices and tools. If a learner has gaps in project management experience or knowledge, Capable NZ can create opportunities for them to undertake work placements.
"These allow learners to undertake project management activities and apply project management tools in industry," says Dr Samarasinghe.
Capable NZ offers project-based learning, work-based learning and open-ended study plans in construction, which incorporates learning about project management. Capable NZ also provides professional development training within businesses and organisations on the latest in construction innovations and practices. Contact Capable NZ to learn more.