Addressing affordable housing crisis in NZ
6 October 2020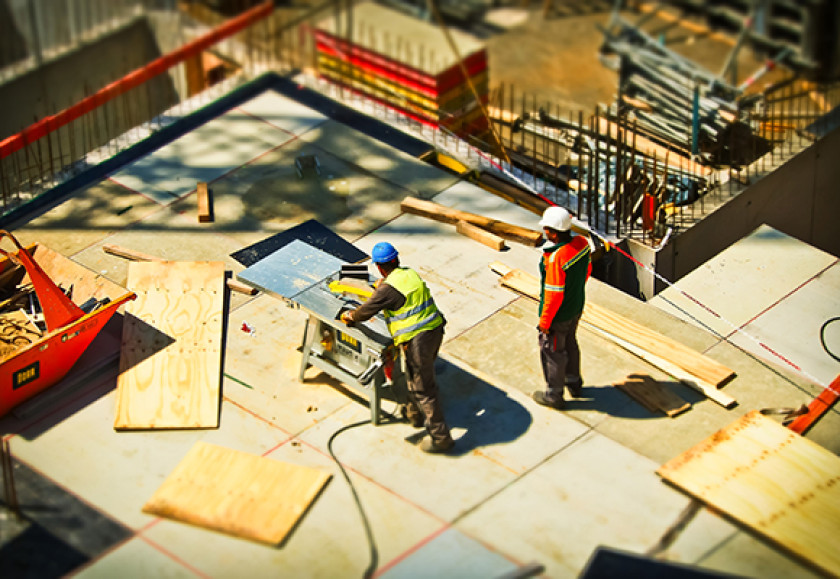 Inadequate housing supply has been an issue for some time in New Zealand, a country that recently exceeded a population of five million residents. The housing shortage is pushing house prices and rent charges ever higher, thereby pushing some low-income families into poverty, and putting home ownership out of reach for many Kiwis.
While at its core, it is a supply and demand issue, there are several challenges to overcome in order to fix the problem. Capable NZ facilitator in Construction, Dr Don Samarasinghe, says primarily, these obstacles must be addressed by the government, but private sector also has a role to play by adopting innovative technologies to reduce construction costs.
"In very simple terms, we need more houses," says Dr Samarasinghe. "There's increased pressure on governments to supply these, because they are best-placed to clear the initial hurdles that stand in the way."
Addressing the housing crisis
These include the Resource Management Act (RMA) and the land use restrictions within it, and the requirement for local council approval through District Plans. As a result, it can be difficult for private investors to find and acquire land suitable for building on.
"The government, however, can pass exemptions through parliament and fast-track consenting processes, so it can access and invest in land that the private sector cannot reach," he says. "Our population is extremely low compared to the amount of land we have in New Zealand. Policy adjustment could free up more of this land to develop, while still considering the need to protect the country's natural environment and landscapes."
Sometimes there are no services to the land accessible to private interests – water, drainage, electricity and telecommunications, for example – requiring significant infrastructure spend. In addition, there may not be local amenities such as public transport, schools, hospitals or shopping centres.
"It is worth investing in this infrastructure to open up areas for development where there is suitable land for housing – and the government can afford to make this investment," says Dr Samarasinghe.
"The Housing Minister says that 'affordable' in Auckland should be $500,000 or less, but the KiwiBuild affordable housing initiative sets that at $650,000 or less. The government and the construction industry need to consider ways to keep sale prices within these guidelines."
How to combat the housing crisis
New Zealand houses are varied in style and building materials, but greater standardisation of homes is more cost effective. This could result in better affordability than non-standard housing because of lower-cost builds, and the delivery of more homes within a given budget – in other words, more bang for the buck.
Materials will often account for about half the cost of a build. Prefabrication, or off-site manufacture, is the pathway to affordable housing, and must be more widely adopted in New Zealand. Elements such as foundations, floors, walls and rooves can all be made of timber and prefabricated easily and inexpensively.
"Timber construction is a cost-effective and sustainable alternative," says Dr Samarasinghe. "Many people opt for a concrete slab foundation, which has to be reinforced with steel, and this is very expensive and increases the cost of a build. Timber can also be sourced locally, reducing transportation costs, and boosting the local economy and the forestry industry in particular."
Skill shortage within the construction industry
Another obstacle to housing affordability in New Zealand is the ongoing skills shortage – we simply don't have the people to build the houses. Post the Covid-19 lockdown in New Zealand, the government has introduced its Targeted Training and Apprenticeships Fund (TTAF) making many sub-degree construction and trades qualifications free to study until the end of 2022. Dr Samarasinghe believes this is great news.
"There's a real skills gap at present, and it is hampering housing construction," he says. "Moreover, it is hampering the construction of affordable housing. It's important that our tertiary institutions and apprenticeship providers educate budding tradespeople, designers, architects and manufacturers in ways to reduce building costs to increase housing affordability, and to promote research into this as well."
The government has introduced a new certification scheme for manufacturers of prefabricated houses to streamline the consenting process. "Certified manufacturers will only need a building consent for the installation site of a prefab, rather than also requiring one for design or factory work. This could halve the number of building inspections required, saving manufacturers and consenting authorities time and money, and bringing more affordable homes to the market," interest.co.nz reported.

Upskilling to mitigate the problem of skill shortage
Learning about the construction of affordable housing through Capable NZ could help you contribute to the provision of more affordable supply in the New Zealand housing market.
"At Capable NZ, we have learners enrolling who are experienced in the industry, and well-versed in using traditional construction methods. However, they're unaware of how to go about using prefabricated products in their builds," Dr Samarasinghe says. "Our offerings can be tailored for these people and others who are looking to upskill in this area.
Capable NZ offers project-based learning, work-based learning and open-ended study plans in construction, which can incorporate learning about affordable housing provision. Capable NZ also provides professional development training within businesses and organisations on the latest in construction innovations and practices. Contact Capable NZ to learn more.