Gym director establishes himself as industry expert through Capable degree
17 June 2022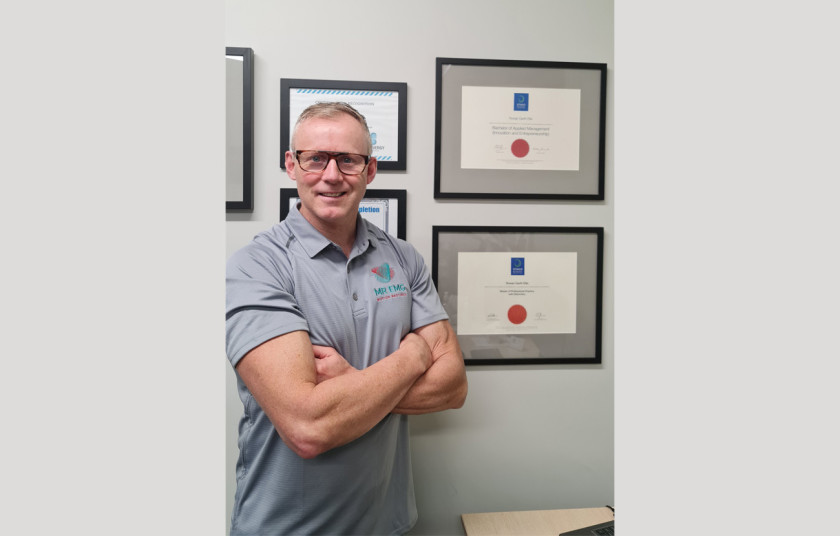 Company director Rowan Ellis has established himself as an expert in his field now that he has completed a master's degree through Capable NZ.
Rowan is the director and founder of Body Synergy, a Dunedin-based gym that uses muscle testing technology to develop effective training techniques and monitor client progress.
He is also a co-founder of MREMG. MREMG was created from a collective desire to bring muscle testing out of research labs and support practitioners in the musculoskeletal industry.
He has thirty-five years of experience assessing and treating clients as a manual and movement clinician and has completed both the Bachelor of Applied Management and the Master of Professional Practice through Capable NZ.
Rowan says the work-based learning model offered by Capable has influenced the development of a new application to measure muscle output.
He hopes to now establish the app and device as a leading tool for clinicians and institutions.
"I now believe in my abilities. I am an expert in my field. I have the confidence to step forward and show the musculoskeletal industry what I have developed with a team of outstanding professionals," he says.
Rowan says traditional academic learning methods don't always work for him because he thinks differently from others.
"I required a method of learning to match who I am as an individual and as a practitioner."
The reflective learning process offered by Capable NZ worked well for him because he is a self-directed learner.
"The process of reflection is so immensely powerful and uncovers so much learning," he says.
"My life journey meant something. The relationships I had built during my working life mattered."
Rowan says his study has helped him revolutionise his business operation model. It also shifted his thinking about where MREMG fits within a global space.
"As an entrepreneur, I enjoyed the creative freedom as well as being able to go at my own pace."
Another highlight for him was being able to study alongside his wife, Kylie, who also completed a Master of Professional Practice with Capable.
"I found that possibility so meaningful and valuable," he says.
Rowan recommends Capable NZ to other motivated and self-directed learners.
"It is a wonderful process to uncover what you have learned from your life, reveal meanings in experiences and match them to academic processes."
Rowan hopes to one day complete his doctoral studies through Capable NZ.